7 DAY -FULL ACCESS- TRIAL AVAILABLE!
Always do your DUE DILIGENCE to succeed!
*Stay patient when Day-Trading! Take profits when present!*
---
·$ATOS
FLOAT=11M 
AVG DAILY VOL=406k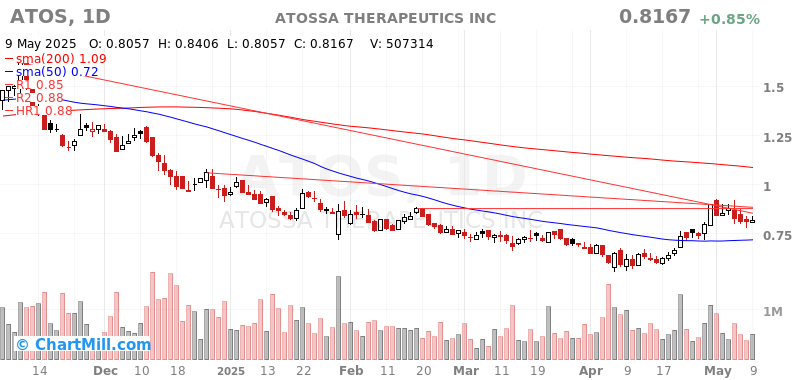 Fantastic day today on massive volume increase is over 70 for the first time in a very long time. This has a gap to fill up at $1.00+ which anything is possible especially with a small float. Traded 4mil in volume today, trade more than that tomorrow and this should breakout higher.. T
o the upside, WATCH FOR BREAK OF $0.60-
->$0.64 PT, over 0.65 and this can easily climb to 0.70, 0.75, 0.80
if big volume comes in; 200 SMA $0.93
---
· $SAEX
FLOAT=6.17M
AVG DAILY VOL=53k

Nice day today for this micro small float. Trades very slow normally, but if big volume can come into tomorrow this has potential. To the upside

WATCH FOR BREAK OF $2.55

-->$2.75 PT Clear that for $3.00 test. Best to close over the 50sma $2.48 moving forward; supports also at $2.20 and $2.30

---
· $AKTX
FLOAT=3.7M
AVG DAILY VOL= 60k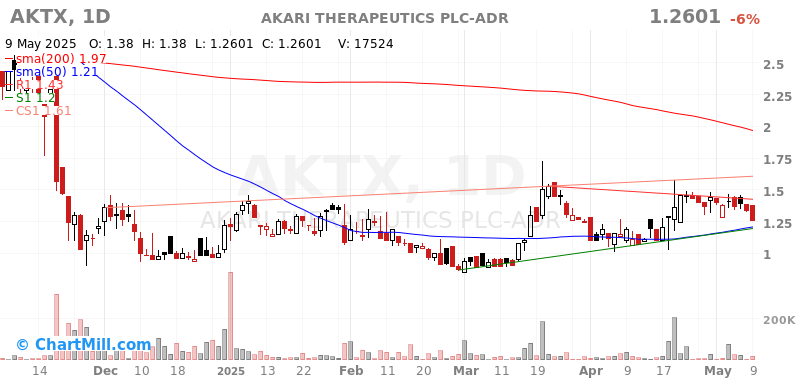 Nice day today. Trades slow but is more of a swing trade.
To the upside
WATCH FOR BREAK OF $5.00
-->
$5.25 PT A close over $5.00 would be very bullish. This could be potentially a huge reversal coming up but really needs volume to increase/news
---
· $FALC
FLOAT=32M  
AVG DAILY VOL=959k

Amazing call last night into today. We knew that if 0.50c broke this could breakout but gosh almighty I didnt think it would go to $1! WOW, and the float isnt even that small. Trades like the float is more like 32,000 and now 32Mil. Still want to watch this tomorrow and really for the next 1-2 months becuase on the weekly chart a golden cross is about to occur. This most likely needs to consolidate and cool off before any further move to the upside over $1 but for now
To the upside WATCH FOR BREAK OF $0.80--> $0.85 PT , support 0.65 and 0.70
---
· $MARK
FLOAT=85M  
AVG DAILY VOL=162k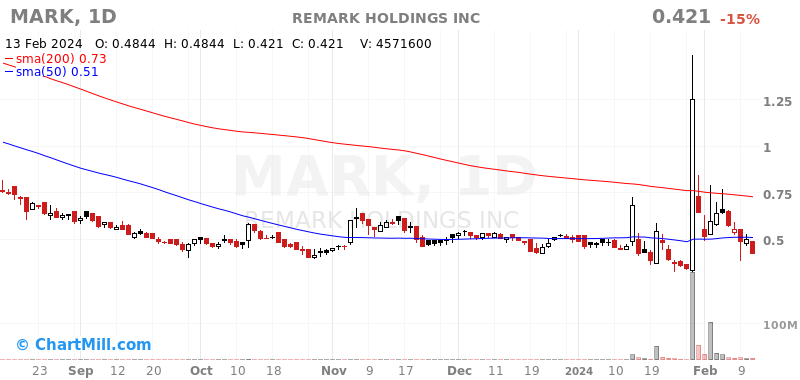 Absolutely beautiful explosion to the upside today blasting through the 50 and 200 SMAs. Did close slightly off the highs but this traded the biggest volume in the stocks history today. Still want to watch this one because the 50SMA will start curling and potentially we could see a golden cross in the next month or so. For tomorrow and a possible DT
To the upside WATCH FOR BREAK OF $3.50-->
$3.69 PT Most likely this will test $3.25 support again soon which should hold in that area of $3.10 - $3.20- may consolidate a few days before popping again , volume here is key
---
Possible "Proper Setup" Tickers
· $KURA
· $NLNK
· $DXTR
· $AVEO
· $MARK
· $PTN
· $NH
· $MNKD
· $IDXG
· $PULM
· $MARA

---
Swing Trade WL
· $GRPN - OPEN SWING POSITION - PATIENCE REQUIRED - sold half +13%
· $MEET - OPEN SWING POSITION - PATIENCE REQUIRED
· $TRV
· $VERI
· $ARWR
· $ADAP
· $WATT
· $OTIC
· $JNUG - all gold stocks
· $UWT - all oil stocks
· $BW
· $IPAS
· $MNKD
· $SGMO
· $XXII

*LIKE WHAT YOU HAVE READ?!
Please "LIKE" and "RETWEET" for a chance to win TEAM PTTTTP Merchandise!*

Not currently a team member? Please give our chat room community a try and see if it is right for you! We offer a 7 day trial and I look forward to the opportunity to mentor you. Do not hesitate to email us at TeamPTTTTP@gmail.com anytime with any questions.
PT
=PRICE TARGET l
SMA
=SIMPLE MOVING AVERAGE
l RES=RESISTANCE l IMO=IN MY OPINION
VOL=VOLUME l DT=DAYTRADE
l
WATCH FOR BREAK
=KEY PRICE LEVEL/PIVOT POINT